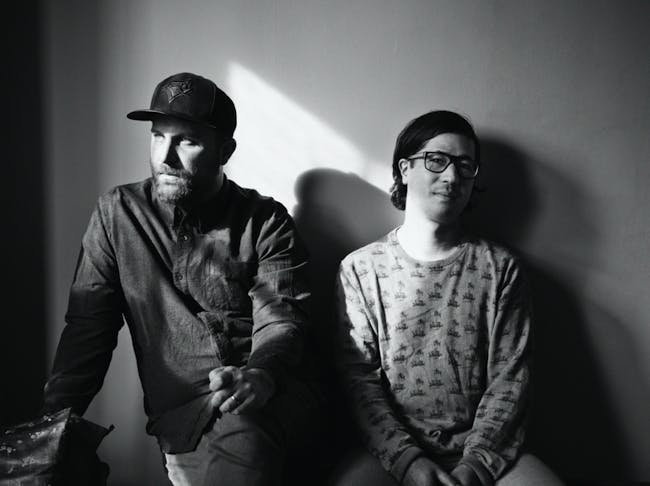 Presented by Psyko Steve & The Rialto Theatre
*POSTPONED* Choir! Choir! Choir!
Doors 7pm | Show 8pm | All Ages (7 years & Over)
***Due to unforeseen circumstances, the Choir! Choir! Choir! show on 11/29/19 has been POSTPONED. The new Reschedule date is 10/16/20, and the show has been moved to 191 Toole. All tickets previously purchased will remain valid for the upcoming date! For any questions, concerns, or for refunds, please contact the Rialto Theatre Box Office @ 520.740.1000***
Choir! Choir! Choir! is a Toronto-based singing group led by creative directors Nobu Adilman and Daveed Goldman. The duo takes a non-traditional approach; there are no auditions, and the audience is the choir. Just show up and they'll teach you an original arrangement to a song you love. Founded in 2011, Choir! Choir! Choir! has amassed a dedicated and passionate community of singers and a thriving international fan base on YouTube amassing 10s of millions of views on some of their videos.
The group has performed with renowned artists such as Patti Smith, David Byrne, Rick Astley, Tegan and Sara, and Rufus Wainwright, and onstage at New York's Carnegie Hall and Radio City Music Hall with the likes of Debbie Harry and The Flaming Lips. They've created content for NBC's Jesus Christ Superstar with Hamilton's Brandon Victor Dixon. And they they've performed at the MET in New York for New York Pride and hosted their own float in Toronto Pride. They remembered Canadian music hero, Gord Downie, by performing Grace Too with the surviving members of the Tragically Hip to 10,000 fans in Toronto.
Choir! Choir! Choir! exists to celebrate music and push the boundaries between practice and performance, artist and audience, offering therapeutic benefits with the ultimate side effect: a powerful community.
Streetlight People of Tucson! Nov 29
GET READY TO SING YOUR BUTTS OFF,
Cuz Choir! Choir! Choir! is coming to you with our funnest night ever.
We present for your singing pleasure…
'Don't Stop Believin': The EPIC 80s Singalong!
Say what you will, but in terms of pure pop belt-it-out-ability,
NOTHING BEATS THE 1980s! NOTHING!
From Prince, Madonna & George Michael…
To Bon Jovi, Whitney & Journey…
The 80s had it covered when it came to EPIC pop hits.
And trust us, NOTHING feels better than singing the greatest songs of the 80s by the greatest stars of the 80s with hundreds of others that can't wait to LIVE ON A PRAYER!! Take my hand. We'll make it. I SWEAR!
So, get your tickets NOW,
And we will C! u soon.
Also… NEVER STOP SINGING!
Much Love,
-DaBu-