Built To Spill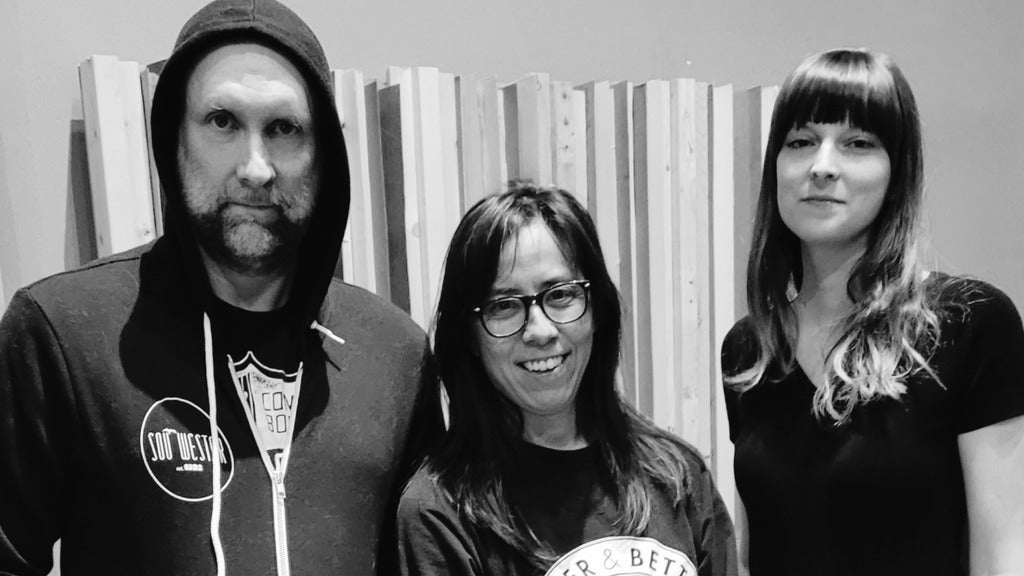 ABOUT THE ARTIST
WEBSITE | FACEBOOK | INSTAGRAM
Built to Spill
 were one of the most popular indie rock acts of the '90s, finding the middle ground between postmodern, 
Pavement
-style pop and the loose, spacious jamming of 
Neil Young
. From the outset, the band was a vehicle for singer/songwriter/guitarist 
Doug Martsch
, who -- heavily inspired by 
Dinosaur Jr.
's 
J Mascis
 -- helped keep alive the concept of the indie guitar hero. On record, 
Martsch
 the arranger crafted intricate, artfully knotted tangles of guitar; in concert, his rough-edged soloing heroics earned 
Built to Spill
 a reputation as an exciting and unpredictable live act. Their early records betrayed some punk scrappiness around the edges, but as 
Martsch
's songwriting matured he was able to crank out complicated, emotionally wracked songs that melted hearts as easily as they did speakers. The artistic success of 1994's 
There's Nothing Wrong with Love
 led to the band signing a deal with Warner Bros. where they released a string of albums highlighted by alt-rock classics 
Perfect from Now On
 and 
Keep It Like a Secret
. As they got further from the '90s, and as albums appeared infrequently, the group's work still delivered the same mix of guitar heroics and heartfelt songwriting as 2015's 
Untethered Moon
, which sounds remarkably similar to their early work, proves. The band formed in Boise, Idaho, in 1993, shortly after 
Martsch
 had departed the Boise-rooted, Seattle-based 
Treepeople
. 
Martsch
 had grown up in Twin Falls, Idaho, where he formed his first band, Farm Days, with bassist 
Brett Nelson
 and drummer 
Andy Capps
 while in high school during the mid-'80s. After moving to Boise, 
Martsch
 hooked up with former members of the local hardcore punk band State of Confusion to form 
Treepeople
, which relocated to Seattle in 1988. There they signed with the local indie C/Z and issued several albums and EPs that offered a distinctive take on early Northwestern grunge. Eventually tiring of the band's far-ranging touring commitments, 
Martsch
 departed after 1993's 
Just Kidding
 album, and despite the continuing boom of the Seattle scene, he returned to Boise to refresh himself.
Martsch
 formed the first incarnation of 
Built to Spill
 with bassist/guitarist 
Brett Netson
 (also a member of Boise scenesters 
Caustic Resin
) and drummer 
Ralf Youtz
. Initially maintaining a relationship with C/Z, 
Built to Spill
 debuted on record in 1993 with 
Ultimate Alternative Wavers
, on which 
Martsch
 billed himself as "
Dug
." Afterward, 
Martsch
 moved the band over to another Seattle indie, Up Records, and revamped the rhythm section, in keeping with his plan to make 
Built to Spill
 a loose aggregation that would allow him to work with a variety of musicians. This time, he was joined by bassist 
Brett Nelson
 (not 
Netson
, but his old cohort from Farm Days) and drummer 
Andy Capps
 (also from Farm Days, who'd joined 
Nelson
 in a group called 
Butterfly Train
). Accompanied by cellist 
John McMahon
 and guest spots from several ex-
Treepeople
, 
Built to Spill
 scored a creative breakthrough with 1994's acclaimed 
There's Nothing Wrong with Love
. With the help of producer/engineer 
Phil Ek
, who would become the band's regular collaborator, 
Martsch
's fragmentary songwriting aesthetic and detailed arrangements really hit their stride, resulting in a minor gem of quirky indie guitar pop. The same year, 
Martsch
 formed a side project with 
Beat Happening
 frontman and K Records honcho 
Calvin Johnson
, and they recorded the first of three albums as 
the Halo Benders
. 
Martsch
 formed a new lineup of 
Built to Spill
 with former 
Lync
 rhythm section 
James Bertram
 (bass) and 
Dave Schneider
 (drums), but this incarnation existed only for a series of live gigs in America and Europe during 1995, which included a stint on the second stage of that summer's Lollapalooza tour. The positive response to 
There's Nothing Wrong with Love
 -- coupled with the increased exposure of Lollapalooza -- helped create a buzz around 
Built to Spill
, and before 1995 was out, 
Martsch
 inked a deal with Warner Bros. that promised a good amount of creative control. In the meantime, he and 
Brett Nelson
 reunited with 
Brett Netson
 and several other members of 
Caustic Resin
 for a collaborative (not split) EP on Up, titled 
Built to Spill Caustic Resin
. In early 1996, K Records issued a compilation of rarities and outtakes, 
The Normal Years
, that spanned 1993-1995 and featured work by most of the band's lineups. 
Martsch
 then turned his attention to recording 
Built to Spill
's major-label debut. At first, he started working with drummer 
Peter Lansdowne
 and no bassist, but found that the chemistry was wrong for the more expansive songs he was trying to write. He brought back 
Brett Nelson
 and recruited former 
Spinanes
 drummer 
Scott Plouf
, and re-recorded most of the album, only to have the master tapes damaged. The third re-recording was the charm, and featured guest guitar work by 
Brett Netson
 to boot. Finally released in 1997, 
Perfect from Now On
 was a set of longer, moodier songs that once again earned positive reviews, and substantially expanded the band's growing fan base. Tired of continually re-teaching the band's repertoire, 
Martsch
 subsequently made 
Nelson
 and 
Plouf
 permanent members of 
Built to Spill
. Material for their next album was, for the first time, worked out through collaborative effort in (mostly) full-band jam sessions. Despite those origins, 
Keep It Like a Secret
 emerged as the tightest batch of songs on any 
Built to Spill
 record yet, and was greeted with some of their most enthusiastic reviews to date when it appeared in 1999; it also became their first to reach the pop charts. New supporting cast member 
Sam Coomes
 -- also of 
Quasi
, formerly of 
Heatmiser
 -- contributed keyboard work. In response to demand from fans, the 
Live
 album was culled from the supporting tour, featuring additional guitar work from 
Brett Netson
 and longtime band cohort 
Jim Roth
; assembled from three different gigs by 
Ek
, it was released in 2000. The proper studio follow-up to 
Keep It Like a Secret
 arrived with 2001's 
Ancient Melodies of the Future
; critical responses ranged from enthusiasm to indifference. The following year, 
Martsch
 took a breather to release 
Now You Know
, a solo album on which he delved into more traditional folk and blues. After a long break from releasing records, the revamped group (now a quartet comprising 
Martsch
, 
Nelson
, 
Plouf
, and 
Roth
 with additional help from the guitar-playing 
Brett Netson
) stormed back with one of the finest records of their career, 2006's 
You in Reverse
. 
Built to Spill
 resumed touring just after its release, and began recording for their next album later that year, although the results came in the form of a single, 2007's "They Got Away." The band entered the studio once again in 2008, recording 
There Is No Enemy
 with production from 
Martsch
 and David Trumfio. The album appeared in October of 2009 and the band spent some time touring behind it. They next appeared on a tribute album to 
the Smiths
 (
Please, Please, Please
), covering "Reel Around the Fountain." While in the early stages of recording their next album, 
Plouf
 and 
Nelson
 quit the band and their roadie 
Jason Albertini
 (otherwise known as a former member of 
Duster
) joined on bass, while their live sound engineer, 
Steve Gere
, became their drummer. The group then scrapped what had already been recorded, starting over with the new lineup and 
Sam Coomes
 co-producing with 
Martsch
. Still with Warner Bros. after many years, the label released their eighth studio album, 
Untethered Moon
, in early 2015. After the band finished touring behind the record. 
Martsch
 decided to overhaul the lineup. The trio of 
Martsch
, 
Albertini
, and 
Gere
 embarked on a West Coast tour in 2016, and in 2018 were lucky enough to serve as 
Daniel Johnston
's backing band for two shows. Soon after that, 
Martsch
 announced that he was shifting to a revolving bandmember set-up, adding bassists and guitarists as needed. Bassist Melanie Radford and drummer Teresa Esguerra joined the band for a tour in 2019 celebrating the 20th anniversary of 
Keep It Like a Secret
. The next year they released 
Plays the Songs of Daniel Johnston
, a faithful covers album recorded during rehearsals for the 2018 concerts. Having left Warner Bros. in 2017 after a long run, the album was released by Ernest Jenning Recording Co.
Social Links