Yoke Lore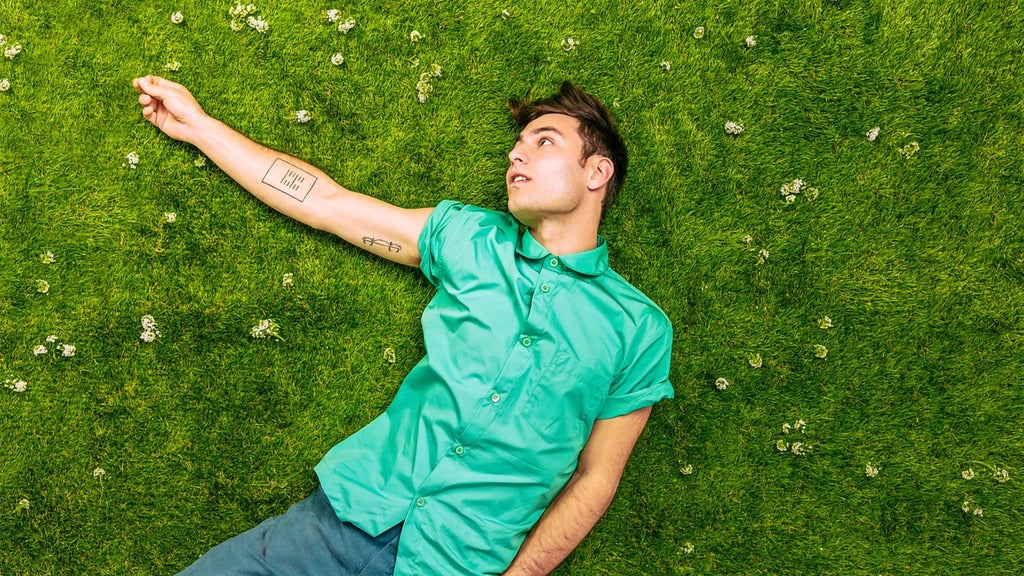 ABOUT THE ARTIST
WEBSITE | FACEBOOK  | INSTAGRAM | LISTEN
New York indie pop project 
Yoke
Lore
 is the solo musical venture of Adrian Galvin, previously of Yellerkin and Walk the Moon. 
Yoke
Lore
 layers the harmonies of Panda Bear, the soulful beats of M83, and the modern pop of Blackbird Blackbird to tell "the stories of how we are bound." Galvin's songs combine echoing waves of banjo, vocals, and percussion to create arresting pop music with tactile candor and conviction. Galvin grew up in an artistic family, his mother a director and his father an actor and sculptor. He was immersed in painting, photography, and ballet from an early age, eventually finding his first musical passion in the drums. While pursuing music, his artistry in other disciplines has not faltered, even lending his own designs to all of his music's cover art, as well as choreographing & dancing for some of his music videos. In between putting out four acclaimed EPs — Far Shore (2016), Goodpain (2017), Absolutes (2018), and Meditations (2019) — Galvin tours non-stop, playing shows and festivals spanning North America and Europe. After releasing a handful of singles and collaborations with NVDES, Jax Anderson, & Great Good Fine Ok, 
Yoke
Lore
 put out his original song "Seeds," which can be heard in the end credits roll in critically-acclaimed indie film Pink Skies Ahead. His music has amassed 450M+ streams and he has earned an RIAA Gold certification for his hit song "Beige". 
Yoke
Lore
 is looking forward to continue touring and releasing more music throughout 2023.
Social Links