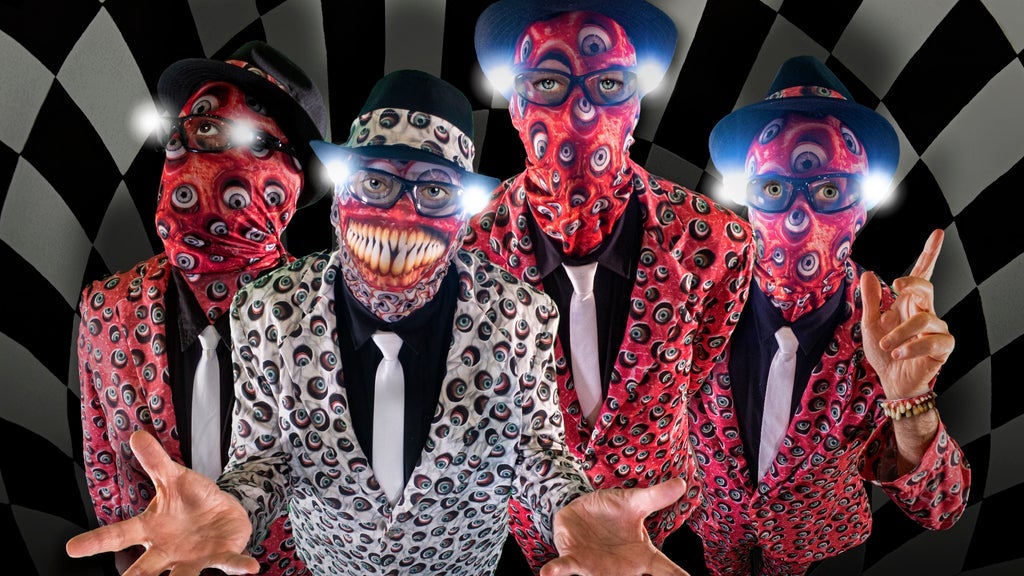 The Rialto Theatre Presents
The Residents @ 191 Toole
w/ TBA
Doors:

7:00 pm

/
Show: 8:00 pm
21 and up
Doors 7PM | Show 8PM | 21 & Over | Public On Sale 12/9 10AM
________
 To provide a safer environment for the public and significantly expedite fan entry into our venues, Rialto Theatre & 191 Toole have instituted a clear bag policy as of March 1st, 2022. The policy limits the size and type of bags that may be brought into our venues. The following is a list of bags that will be accepted for entry: Bags that are clear plastic or vinyl and do not exceed 12in x 6in x 12in One-gallon clear plastic freezer bags (Ziplok bag or similar) Small clutch bags, approximately 5in x 7in All bags subject to search. Clear bags are available for sale at the box office.
________
ABOUT THE ARTIST
WEBSITE | FACEBOOK  | INSTAGRAM | LISTEN
As the
fi
lm begins, Randall "Junior" Rose stares at the screen of his computer. A
former priest who lost faith in the church, the man has become a plumber, but instead of
the simple life he envisioned, Junior's new occupation reveals an unexpected danger: a
foreign fungus plugging sinks all over the city. Convinced that the fungus is a threat to
humanity, Junior records a series of reports detailing his growing knowledge of the
strange white growth. Accompanied by his only companion Cherry, an AI enhanced
drone, the plumber slowly gathers evidence to support his bizarre theory: an epidemic of
white vans, a repeated pattern of black and white sidewalk drawings, a pervasive
communications tower and a massive increase in stopped-up drains.
The death of his mother and a recent divorce have left Junior emotionally isolated,
a victim of his own deeply rooted anxiety, but despite the cautions received from Cherry
and Suzi, his ex-wife, the former priest's obsession continues to swell at an alarming rate.
Encouraged by the ghost of his father, a recently deceased rock star, Junior spirals out of
control. At the same time, in addition to his belief in a sinister fungus, the former
plumber is plagued by a mysterious
fi
gure menacing the edges of his solitary world.
From Junior's perspective the evidence is now overwhelming; in addition he's
further provoked by news of a "white
fl
u" in
fi
ltrating the culture. Panic-stricken, the
plumber retreats to his apartment and begins to drink. Seeking con
fi
rmation of his
seeming delusion, Junior dispatches Cherry to survey the city, but after observing a red
van parked in front of the building, the drone suddenly vanishes, leaving the plumber
more alone than ever.
Drunk and unhinged, Junior staggers around his apartment, neurotically craving
the company of his dead mother. Desperate for a breath of fresh air, he opens his patio
door just as an ominous
fi
gure bursts in. It's Al Gump -
fi
ve years earlier, Gump and his
brother Ollie had kidnapped Suzi; Junior's mom shot and killed Ollie and the raging Al is
demanding revenge. But with the brute's
fi
ngers tightening around the hapless plumber's
neck, Gump suddenly gurgles, snorts and lurches around the room, falling to the
fl
oor
with a massive thud as a foamy white substance ripples and oozes from his mouth.
Staring in amazement, Junior can utter but one word, "FUNGUS!."
---