Jean Dawson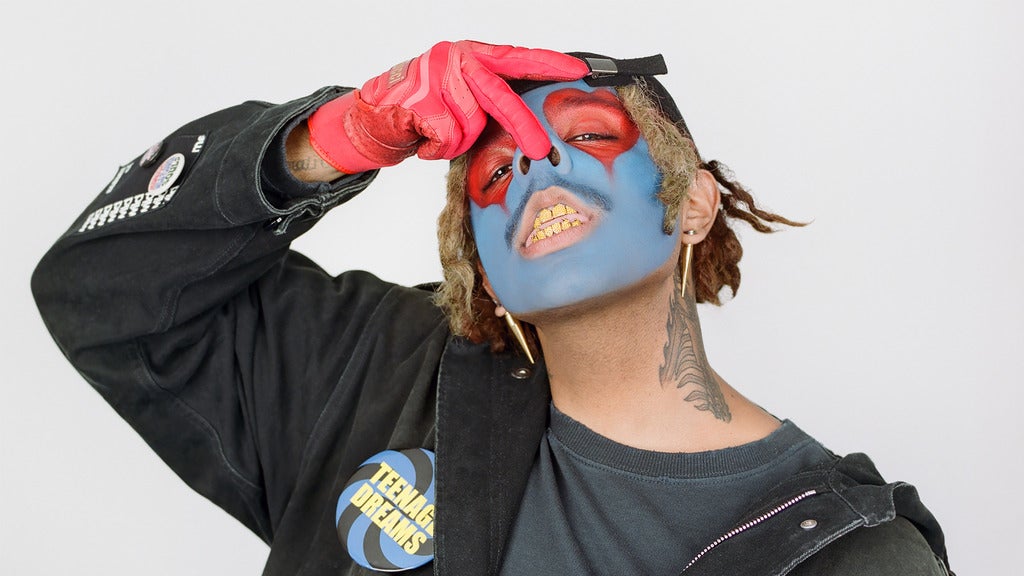 ________
 To provide a safer environment for the public and significantly expedite fan entry into our venues, Rialto Theatre & 191 Toole have instituted a clear bag policy as of March 1st, 2022. The policy limits the size and type of bags that may be brought into our venues. The following is a list of bags that will be accepted for entry: Bags that are clear plastic or vinyl and do not exceed 12in x 6in x 12in One-gallon clear plastic freezer bags (Ziplok bag or similar) Small clutch bags, approximately 5in x 7in All bags subject to search. Clear bags are available for sale at the box office.
________
ABOUT THE ARTIST
WEBSITE | INSTAGRAM | TWITTER | LISTEN
Jean Dawson is a leader amongst a newly-born generation of kids straddling multiple cultures and worlds, operating comfortably within their own skin. His music serves as a score for the life-and-times of kids like him (us). His one-of-a-kind sound and impact on the current music landscape have caught the attention of notable artists such as SZA, Miguel, and A$AP Rocky, all of whom have worked in the studio with Jean recently. Through his first two projects, Pixel Bath and Bad Sports, Jean has amassed millions of streams and garnered large critical acclaim by NPR, i-D, The Fader, Paper Magazine, Pigeons & Planes, NME, MTV News, Remezcla, Hypebeast, Essence, Nylon and many more.
26-year-old Jean Dawson is equal parts musician and visual artist. Half Mexican and half Black, he was raised in Tijuana and San Diego near the border. His love for music was ignited during his daily five hour treks across the Mexican / American border to attend school in the US. He came up listening to the rock and rap that his multicultural parents loved, as well as the Latin sounds that surrounded him. Raised by a single working class Mexican mother, he leaned into art and began challenging notions of hyper-masculinity that line Mexican and Black cultures. To this day, his art continues to be rooted in these values and his extraordinary life journey.
Social Links