Molchat Doma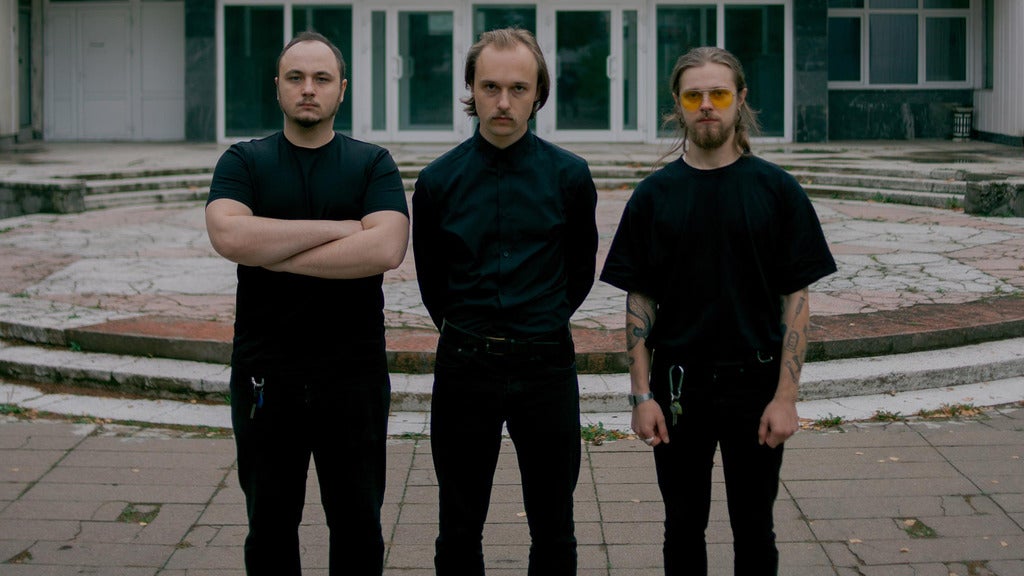 ABOUT THE ARTIST
WEBSITE | FACEBOOK  | INSTAGRAM | TWITTER | LISTEN
Molchat Doma (translated as "Houses Are Silent"), founded in 2017 in Minsk, Belarus,
stands at the intersection of post
-
punk, new
-
wave and synth
-
pop. Dark yet danceable, and
with a heavy dose of goth ethos, their music is reminiscent of the masters that pr
edate them,
but make no mistake: Molchat Doma creates a sound and meaning that is immediately
recognizable as all their own.
The band is comprised of Egor Shkutko, who sings the Russian lyrics in his deep monotone,
Roman Komogortsev on guitar, synths, an
d drum machine, and Pavel Kozlov on bass and
synths.
They self
-
released their first album,
S krysh nashikh domov
(С крыш наших домов, 'From
The Roofs of Our Houses') in 2017 and later released their second album,
Etazhi
(Этажи,
'Floors') in 2018. After gaining popularity worldwide, they signed to American independent
label
Sacred Bones Records
in 2020, who reissued their albums, ma
rking their first releases
in North America.
The song "Sudno" doesn't leave the global top viral on Spotify since April
2020.
Social Links