Sugar: The Nu-Metal Party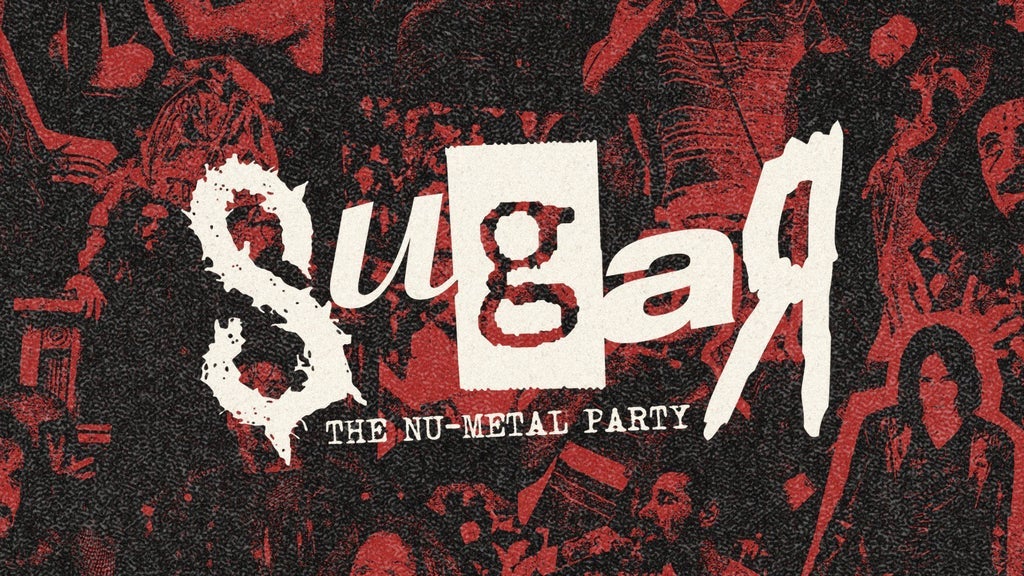 ________
 To provide a safer environment for the public and significantly expedite fan entry into our venues, Rialto Theatre & 191 Toole have instituted a clear bag policy as of March 1st, 2022. The policy limits the size and type of bags that may be brought into our venues. The following is a list of bags that will be accepted for entry: Bags that are clear plastic or vinyl and do not exceed 12in x 6in x 12in One-gallon clear plastic freezer bags (Ziplok bag or similar) Small clutch bags, approximately 5in x 7in All bags subject to search. Clear bags are available for sale at the box office.
________
ABOUT THE EVENT
WEBSITE | FACEBOOK  | INSTAGRAM | TWITTER
SUGAR: THE NU-METAL PARTY
WAKE UP (WAKE UP)! IT'S TIME FOR A NU KIND OF 90'S / 00'S DJ NIGHT!
SOMETIMES WE JUST GOTTA BREAK STUFF, EVEN WHEN LIFE IS PEACHY!
THIS ONE'S FOR ALL THE PIMPS, THE FREAKS AND THE MAGGOTS THAT ARE DREAMIN' TO CELEBRATE THE GOLDEN AGE OF NU METAL!
LET'S SHOVE IT (SHOVE IT, SHOVE IT) TO THE MUSIC OF KORN, DEFTONES, SLIPKNOT, LIMP BIZKIT, LINKIN PARK, RAGE AGAINST THE MACHINE, SYSTEM OF A DOWN, KITTIE, ROB ZOMBIE, STATIC-X AND MORE!
JOIN US IN THE PIT AS WE PARTY IN THE NAME OF THE ORIGINAL FAMILY VALUES TOUR ERA AND THOSE CARRYING ITS TORCH!
GRAB YOUR LEASH… PACK YOUR CHAINSAW (MF'N CHAINSAW)… AND COME AND GET IT!
Social Links