Covet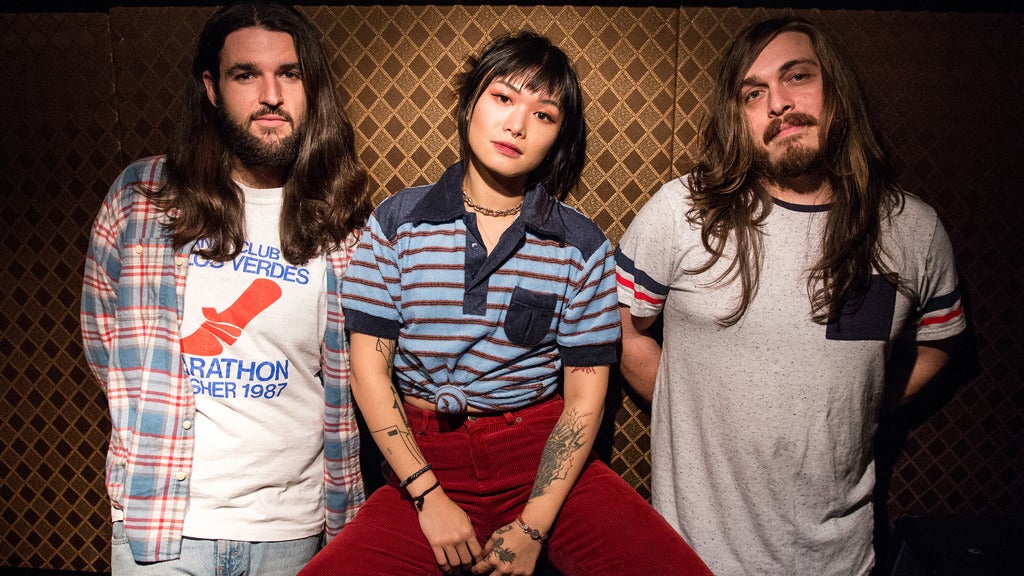 ABOUT THE ARTIST
WEBSITE | FACEBOOK  | INSTAGRAM | TWITTER | LISTEN
Characterized by complex song structures and guitarist Yvette Young's unique finger-tapping style, instrumental band Covet quickly earned a devoted following with their exploratory math rock sounds. Coming from a background in piano and violin, Young first developed her two-handed guitar-tapping style as a solo artist, but in 2014 she added a rhythm section and formed Covet. Young's virtuosic playing and the band's searching, organic-sounding instrumentals developed as their fan base grew, becoming more involved over the course of several EPs and reaching full realization with their 2020 debut full-length album, Technicolor.
Covet was formed in 2014 by California guitarist/composer/multi-instrumentalist Yvette Young. Young grew up playing piano and violin and eventually applied elements of technique for both instruments to guitar, coming up with a two-handed tapping style that incorporated different approaches from classical music and math rock. While living in Los Angeles in 2009, Young began uploading videos of herself playing online, slowly gaining attention and fans for her virtuosic playing. In early 2014, she released an EP called Acoustics under her own name, but started the band upon moving back to her home of San Jose in the fall of that year. Covet's original lineup included Young on guitar, bassist David Adamiak, and drummer Ben Wallace-Ailsworth. Unlike Young's gentle acoustic material (which sometimes included vocals), Covet's instrumental sound was derived from post-rock composition and math rock intricacy. The group played around San Jose for about a year, with Wallace-Ailsworth leaving the band, replaced by Keith Grimshaw.
The trio released their first EP, Currents, in December 2015. Touring and various promotional video sessions ensued, including a stop by Audiotree for a live session. Grimshaw left the band and drummer Forrest Rice took his place for the recording of a six-song album called Effloresce, which saw release in July 2018. The following year, Covet issued the three-song EP Acoustics, which featured a new song, "Predawn," and acoustic renditions of two Effloresce tracks. "Predawn" would appear again in a more electrified reading featuring special guest Phillip Jamieson on Covet's first proper full-length, Technicolor. The album was released in June 2020 and featured ten songs, the longest and most involved collection of the band's music to be released up until that point.
Social Links