Rodrigo y Gabriela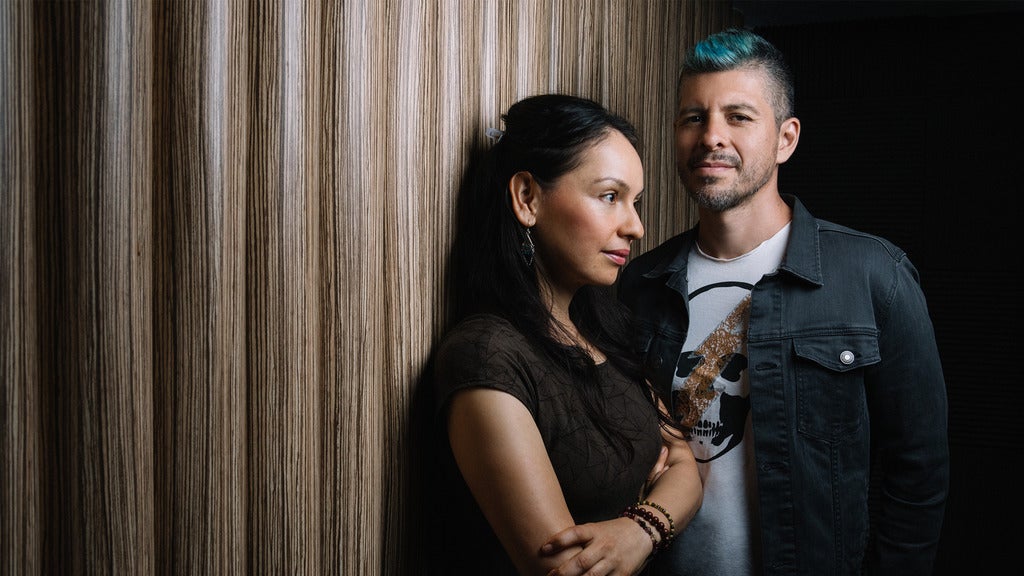 ABOUT THE ARTIST
WEBSITE | FACEBOOK  | INSTAGRAM | TWITTER | LISTEN
Five years since their last album, Mexican acoustic rock guitar duo Rodrigo y Gabriela are ready to embark on the next chapter of their remarkable twenty year career together. Entitled 'Mettavolution', the new album brings together Rod and Gab's shimmering, hummingbird flourishes and extraordinary engine room rhythm section, laser focused on melody, energy and beat.
Through relentless touring and terrific word-of-mouth support, Rodrigo y Gabriela have established themselves as an in-demand live act, particularly in America, where they sold out the Hollywood Bowl (two nights) and the Red Rocks Amphitheatre as recently as summer 2018. They have also sold out multiple nights at the Royal Albert Hall in London, Le Zenith in Paris and Radio City Music Hall in New York, not to mention venues in Australia, Japan and Europe. They are recognised by their fans and critics alike as being one of the top live touring acts in the world.
In 2010, Rodrigo and Gabriela were invited by President Obama to perform at a reception he hosted for the President and First Lady of Mexico. Rod and Gab have also contributed to the musical soundtracks of 'Puss In Boots' (2011) and 'Pirates Of The Caribbean: On Stranger Tides' (with Hans Zimmer) in the same year. With career album sales well in excess of 1.5 million worldwide, Rodrigo y Gabriela have established themselves as globally successful artists who are eager to write new chapters in their already illustrious story.
Social Links